Just this week, an interesting press release revealed how most people in America would choose anti-aging products as a general way to prevent healthy good looking skin. In fact most women in America consume more anti- aging facial products than any other parts of the world!
Here's what the PR has to say about US Anti-Aging Statistics.
"The $2.3 billion (in 2011) US anti-aging skincare market has experienced substantial growth in the past five years, as women continue to clamor for the next advancement to stave off the signs of aging. While the desire to find the fountain of youth is a global concern, recent Mintel research found that American women lead the way in anti-aging facial skincare usage when compared to their counterparts in Germany, France and the UK, while the West (US, UK, France) launched the most anti-aging skincare products between 2009 and 2011 in comparison to Japan and China. Thirty-seven percent of US women have used anti-aging creams and serums for the face, compared to 23% of UK women, 24% of the female population in France, 25% of women in Germany and 26% of women in Spain."
We have been battling the natural ageing process of human beings for centuries, and maybe even thousands of years ago our ancestors have their own ways to avert it. A number of research and proven theories with the advancement of technology over the years have helped billions of people hold on to their youth or obtain longevity with various processes.

Over the years, on the contrary, tests and a lot of personal experiences proved that even though advanced treatments from topical to the most intense medical procedures can alter skin aging, most of the time a part of the natural human process is compromised. People begin to research, practice and choose more of using natural skin products than of expensive anti-aging procedures.
Various anti-aging topical products like creams, gels, ointments and serums are the most popular and probably the safest way to prevent all signs of skin ageing like wrinkles, dark spots, and all skin conditions that the sun causes. Products like niacinamide serum are the most consumed products because mainly, they are safe, painless (most of the time), they cost just a fraction of advanced medical skin procedures and they are mostly NATURAL.
People today go GAGA over "natural" products like niacinamide based ones. Niacinamide is a natural substance that is produced by Vitamin B3 that effectively clears, lightens and moisturizes the skin in the most subtle but very effective way. Who wouldn't like a product that naturally preserves youthful look without compromising money and general health?  Your guess is as good as mine.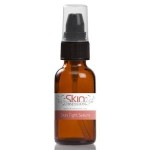 Collectively every single one of us is eager to look good and be proud of how we present ourselves into the public. Whether we like it or not people we stumble to everyday, an acquaintance or a mere stranger, they would still judge and look up to us through how we look outside. This is a norm, and if you care about your look as a person, you might want to consider taking care of your skin, after all this is the largest part of our body.
About the author Martina Gerste
My name is Martina Gerste, and I'm passionate about skin care. I love researching, testing, and writing about skin lightening and whitening, fading freckles, age spots and other hyperpigmentation. If you have any questions or concerns please feel free to contact me via our main website contact form. And please like us on Facebook!
Martina Gerste ">